CleanPix is a service provider for business-to-business transactions. We work hard to see that your information and your rights regarding your information are respected and our desire is that these policies are simple and easy to understand.
If you have a concern, please contact us at info@cleanpix.com
Table of Contents

1. What information we collect
2. Use of cookies on this site and preferences
3. Why we collect your information
4. How we use your information
5. Sharing your information
6. Accessing or changing your information
7. Protecting your information
8. Receiving marketing communications
9. Changes to this statement

1. What information we collect:

The information we collect on our site generally falls into the following two categories:

Personally identifiable information: This refers to information that lets us know who you are. The personally identifiable information we collect when you use our site may include your name, mailing address, telephone number, or e-mail address. This information is collected to ensure that people accessing data like media assets have the authorization to do so. We group your personal information under an email address. Because of this, if you supply a different email address than originally provided, there may be more than a single record of your personally identifiable information in our systems.

Non-personally identifiable information: This refers to information that does not by itself identify a specific individual. The non-personally identifiable data we collect when you visit our site may include the Uniform Resource Locator ("URL") of the website that you came from before visiting our site, which pages you visit on our site, which URL you next go to, which browser you used to come to our site, and any search terms entered on our site. In order to connect to any service on the internet, including CleanPix, your device will share an Internet Protocol ("IP") address that our software uses to establish a connection between the CleanPix service and your device. CleanPix can not use the reported IP address from your device to identify you on its own.
2. Use of cookies on this site

CleanPix uses cookies and related technology to manage login credentials, user sessions, and preferences as well as enabling us to keep track of your actions between pages. CleanPix is designed to not use any cookies on your browser by default. Cookies required to enable CleanPix to provide the service you are requesting (such as logging you in) will be used on your device at that time. Likewise, optional cookies such as those that help us adjust our advertising over time will be disclosed and will only be set with express consent.

CleanPix cookies detected on your device:
No CleanPix cookies in use.
To disable all non-essential tracking
When you interact with CleanPix where cookies can be set, we may work with external service providers to track your activity and we use that data to help us improve the platform. If you would like to strictly limit cookies to only the absolute minimum required to service your requests, you can disable non-essential tracking with the setting below. This will set a specific cookie indicating your preference and all non-essential tracking will be disabled on this device. Please note that if you reset your cookies with CleanPix in the future, or use CleanPix from a different device, you will need to enable the checkmark box again so we can detect and comply with your preference. Alternatively, CleanPix respects the DNT (Do Not Track) and GPC (Global Privacy Control) browser signals (Signals detected! Non-essential tracking already disabled.)

3. Why we collect your information

CleanPix collects and uses information provided by its users in order to provide a means of identifying you and for providing communication in order to fulfill the services of the CleanPix system. For example, if access to your files has been sent to your email address, we use that email address to identify you and the specific access granted. If you supply other personally identifiable information while submitting a media request, we use that information to convey your identify to the content administrators who are responsible for releasing access to their files in the CleanPix system.

4. How we use your information

We gather and use information in a number of ways, including the following:

Technical support: We may collect certain information when you request technical support for our service. This information is necessary to provide appropriate support and service.

Newsletters and promotional e-mails: We collect personally identifiable information when you ask to receive newsletters, promotional e-mails, and other information. We use this information to provide you the information you request.

Contact information: If you contact us, we may keep a record of your correspondence or comments, including personally identifiable information, in a file specific to you. We use this information to help us provide better service to you when you contact us again.

5. Sharing your information

Due to the technical nature of our services and the features of the CleanPix platform, your information may be processed in a foreign country from your own and that it may be accessible to law enforcement and national security authorities of that jurisdiction.

End users: We do not sell, trade, or rent to others the personally identifiable information we collect online. We will share the personally identifiable information you provide online only with other CleanPix partners, entities and/or businesses that provide services to CleanPix.

Asset administrators: Your information is recorded and accessible from the company details page inside your account and is visible to other registered administrators for the same account.

General: From time to time, we may be required to provide personally identifiable information in response to a court order, subpoena, or government investigation. We also reserve the right to report to law enforcement agencies any activities that we in good faith believe to be unlawful. We may release certain personally identifiable information when we believe that such release is reasonably necessary to enforce or apply our Service Provider Agreement or to protect the rights, property, and safety of others and ourselves.

CleanPix or its related entities could merge with or be acquired by another business entity or their respective assets could be acquired. Should such a combination or acquisition occur, you should expect that CleanPix would share some or all of your personally identifiable information to continue serving you and other users of our site.

6. Accessing or changing your information

CleanPix seeks to ensure that your information and preferences are accurate and complete. You have the right to contact us to get a copy of your personally identifiable information that we have on file. You also have the right to have your information modified to correct an error or to have your information removed from our system. To update or retrieve your information, please send correspondence to info@cleanpix.com
7. Protecting your information

CleanPix acknowledges your trust and is committed to protecting the information you provide us. To prevent unauthorized access, maintain accuracy, and ensure proper use of information, we have employed physical, electronic, and managerial processes to safeguard and secure the information we collect online. It is the responsibility of end users and asset administrators to keep their passwords and access codes private and not to share them with others.

You should also be aware that passwords can be cached on your computer. So, in order to protect your account, it is advisable to sign off each time after you have finished using the CleanPix service.

8. Receiving marketing communications

As part of using CleanPix, you may occasionally receive commercial electronic communications if you have explicitly consented to them. These electronic communications contain news, updates and promotions regarding CleanPix. You can withdraw your consent from receiving marketing communications at any time by contacting info@cleanpix.com.
For more information, view our email opt-out policy.
9. Changes to this statement

If there are changes or additions to the terms of this online privacy statement, we will post those changes here so that you will always know what information we collect online, how we use it, and what choices you have.
Contact Us

If you have any questions or concerns about CleanPix's use of your information or about this online privacy statement, please send e-mail to info@cleanpix.com
Last modified: July 15, 2022
Contact & Support
We would love to hear from you!
Mailing address
2225 15 ST SE
Calgary, Alberta
T2G 3M3 Canada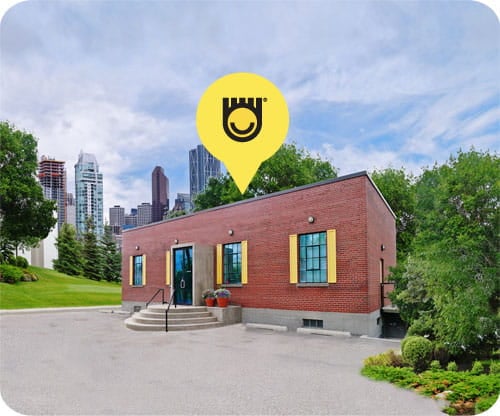 Email
Support: support@cleanpix.com
Sales: info@cleanpix.com
Call
Support: 1-866-266-1861
Office: 1-403-266-1861

Hello
Thanks for contacting us. We have received your message and will get back to you shortly.
We're sorry, but we had trouble getting your message.
Please try contacting us directly.
1-866-266-1861 | support@cleanpix.com