Welcome to CleanPix
Version 2022060701 - Last updated: October 25, 2022


PLEASE READ THIS AGREEMENT CAREFULLY AND SAVE IT. IF YOU DO NOT AGREE WITH THE TERMS, YOU SHOULD LEAVE THE CLEANPIX WEBSITE AND DISCONTINUE USE OF THE SERVICES IMMEDIATELY. IF YOU WISH TO BECOME A MEMBER USER, OPEN AN ACCOUNT AND MAKE ACTIVE USE OF THE CLEANPIX DIGITAL ASSET MANAGEMENT SERVICES, YOU MUST READ THE TERMS OF SERVICE AND INDICATE YOUR ACCEPTANCE DURING THE REGISTRATION PROCESS. IF YOU REQUEST AN ACCOUNT BE OPENED ON YOUR BEHALF BY OUR STAFF, YOUR CONTINUED USE OF THE SERVICES WILL INDICATE YOUR ACCEPTANCE OF THE TERMS OF SERVICE. UPON YOUR ACCEPTING THESE TERMS OF SERVICE, A BINDING LEGAL AGREEMENT BEGINS BETWEEN CLEANPIX AND YOU.
Table of Contents

1. Defined Terms
2. Acceptance of Terms of Service
3. Service Description
4. Identification
5. Privacy Policy
6. Intellectual Property
7. Content Ownership
8. Representations, Warranties and Covenants of User
9. Transmission Reference
10. Payment & Pricing
11. Disclosures and Notices
12. Account Suspension, Deletion for Inactivity or Non-Payment
13. Acceptable Use Policy
14. Modifications to Terms of Service
15. LIMITED WARRANTY & DISCLAIMER
16. LIMITATION OF LIABILITY
17. General Terms

1. Defined Terms

In these Terms of Service:

"Charged Services" is defined in Section 10.1;

"CleanPix" means CleanPix Corporation;

"Content" means images, files, and various digital content;

"Services" or "Service" has the meaning defined in Section 2;

"You" or "Your" means the user (corporate or individual) who enters into this agreement and uses the Service under these Terms of Service.

2. Acceptance of Terms of Service

CleanPix Corporation provides the CleanPix Digital Media Management Services (the "Services") described below to You subject to the following Terms of Service. By accessing and using and registering an account for the Services, You accept these Terms of Service and agree to be legally bound by these Terms of Service. You are representing that You are either the owner of, or have a valid and subsisting license for, the Content being hosted by CleanPix and have the authority to legally obligate the company/organization You represent and named in the register of account.

3. Service Description

The Services are designed for professional users in the context of B-to-B (business to business) transactions. The usage is designed to assist companies, business professionals and organizations to foster the promotion, (PR) public relations, brand awareness and effective marketing dissemination of the Content You choose to host through the Services. The Services are designed for the online hosting, storing, metadata, reproduction, editing and delivery of Your Content. Storage or bandwidth limits are applied to Content, according to account levels, further described in the pricing policy.

4. Identification

The Service identifies You by the authorizing credentials provided by You during the registration phase and you are assigned a unique profile ("Administrator Profile") to identify and authenticate You alongside Your account and Your associated Content. After successful login of your Administrator Profile, all actions are deemed to be taken by You. You agree to maintain the confidentiality of your authorizing credentials used to login with the Service, including your password as applicable. In the event You lose access to your login credentials, the Service may send an account recovery message to the email registered in Your account. The assurance that only You may read or have access to this message is Your sole responsibility.

It is possible to add additional administrator profiles with their own unique login credentials to be used to help administrate Your account and Your Content on Your behalf. You agree that any access to Your account and to the Services by Yourself or by any Administrator Profile associated with Your account will be subject to the same Terms of Service as outlined here as provided during the registration phase. Additionally you agree that any action performed by an authenticated Administrator Profile associated with Your account will be deemed to be actions taken by You.

5. Privacy Policy

The Privacy Policy is published in a separate document available at https://www.cleanpix.com/privacy-policy, in the footer of the home page, or initial Service screen. The terms of the Privacy Policy are incorporated into these Terms of Service by reference.

6. Intellectual Property

The Services, and our software and website interface is a proprietary application owned by CleanPix. The Service is comprised of a set of interwoven proprietary applications and features that are unique and original to the Service. CleanPix SaaS software is unique and proprietary and protected by international copyright. The CleanPix logo and trademarks are the sole property of CleanPix and are registered in Canada, USA, UK and Europe. You are licensed to use the Services in accordance with these Terms of Service, but you are not authorized or licensed to copy, reproduce or distribute any of the CleanPix trademarks or other intellectual property (registered or not).

7. Content Ownership

7.1 Content Ownership & License to Reproduce

You represent and warrant that the Content published or transmitted via the Service is owned by You or the company You represent, or You have all necessary licenses or permissions authorizing You to publish or transmit the Content via the Service. CleanPix may seek Your permission, for marketing purposes, to list or publish Your company name and logo and retain end-user feedback and comments. By accepting these Terms of Service, You are issuing CleanPix a non-exclusive, revocable, worldwide license to host, reproduce, transmit, post, make derivative copies, visual previews and the like, of Your Content for the purposes of the provision of Services under this agreement.

7.2 Responsibility Regarding Content & Use of Account

You are solely responsible for maintaining the security of Your account and Your Content and You are fully responsible for all activities that occur within that account. This responsibility includes and extends to Your designates, agents, contractors, and employees and all individuals that You register as a manager or person responsible for Your accounts. You accept sole responsibility for any and all Content You may submit, post or share via the Service. You will not use the Service for any unauthorized or illegal purpose. You will be responsible for ensuring that You, Your staff, Your team sub-account members and the company/organization You represent do not violate any laws of Your jurisdiction including but not limited to copyright laws. You are entirely responsible for the Content and any harm, damages, allegations of misappropriation resulting from the Content. This is the case regardless of whether the Content in question constitutes text, graphics, audio file, or any other digital files You uploaded, downloaded or created on the Service.

7.3 Indemnity Regarding Content & Use of Account

CleanPix cannot and will not be liable to You for any loss or damage from Your failure to comply with these Terms of Service, including Your security obligations regarding use of your account, or Your Content. You acknowledge and agree that under no circumstances will CleanPix be liable, in any way, for any acts or omissions by any CleanPix user(s) or other third parties, including any damages of any kind incurred as a result of such acts or omissions. To the extent allowed by law, You agree to indemnify and hold CleanPix, and its subsidiaries, affiliates, directors, officers, employees and agents harmless from any claim or demand, including customary attorneys' fees, made by any third party due to or arising out of use of Your account, Your Content, Your use of the Service, Your connection to the Service, Your violation of the Terms of Service, and/or Your violation of any rights of a third party.

8. Representations, Warranties and Covenants of User

By using the Services and authorizing CleanPix to host Your Content, You represent, warrant, and covenant as follows, and acknowledge that CleanPix is relying on your representations and warranties, that:

(a) The uploading, downloading, reproduction, presentation and use of the Content will not infringe the proprietary rights, including but not limited to the copyright, patent, trademark or trade secret rights, of any third party;
(b) The Content is free of malware and will not upload or transmit viruses, worms or any other destructive code;
(c) Neither You, nor your employees, agents, contractors, sub-account members, will attempt to hack, reverse engineer the Service, software, nor engage in any operation or behavior designed to break or thwart the security system of the Service;
(d) The Content is not spam, is not machine or randomly-generated, and does not contain unethical or unwanted commercial content designed to drive traffic to third party sites or to further unlawful acts (such as phishing) or mislead recipients as to the source of the Content (such as spoofing);
(e) The Content does not contain threats or incite violence towards individuals or entities, and does not violate the privacy or publicity rights of any third party;
(f) You will not sublicense the use of the Service to others, or use Your CleanPix account to resell the Service to a third party;
(g) You will not use the Service as a broadcast engine to generate spam or engage in unethical marketing. The Service is intended as a B-to-B (business to business) service for transaction of digital files and brand assets and not as a broadcasting service;
(h) You acknowledge that Content previews or thumbnails as they appear on the Service may be subject to unauthorized extraction, screen-shot or screen-capture by Your employees or other persons authorized by you, or in another manner that is beyond the control of CleanPix.
9. Transmission Reference

CleanPix is authorized (unless advised otherwise) to insert its logo, slogan (and the text "Powered by CleanPix") and metadata into files and Content processed, published, reproduced, downloaded and distributed by You to Your end-users through the Service.

10. Payment & Pricing

10.1 Charged Services

Some of the Services offered on the Service require the payment of fees ("Charged Services"). If You elect to sign up for Charged Services, You shall pay all applicable fees, as described on the website in connection with such Charged Services selected by You. All fees related to Your use of the Charged Services are paid either by:

(a) issuing a cheque, bank draft or money order payable to CleanPix and delivering same to the CleanPix corporate office; or
(b) using the automatic payment method as presented on the Service.
If CleanPix does not receive a request from You, through the website or via registered mail, for Charged Services termination, You acknowledge and understand that CleanPix will continue to charge You for the Charged Services as long as Your account remains active regardless if the Charged Services are used or not. If, at any time, You contact your bank or credit card company and decline or otherwise reject the charge of any payable fees, this act will be considered a breach of Your obligations hereunder and Your use of the Charged Services will be automatically terminated without notice. Your use of the Charged Services will not resume until You re-subscribe for any such Charged Services.

All prices and fees are non-refundable unless otherwise expressly noted, even if such Charged Services are suspended, terminated, or transferred prior to the end of the Services term.

Any changes or modifications in prices and fees shall be effective when the Services in question come up for renewal as further described in the Terms of Service.

10.2 Local or Governments Tax & Levies

CleanPix operates in a global environment. CleanPix pays its required taxes and levies in accordance with the laws of the Province of Alberta and Canada. Service fees are exclusive of all taxes, levies, or duties imposed by Your taxing authorities. You agree to pay any such taxes that might be applicable to Your use of the Services. The Services are offered, accepted and performed solely in Calgary, Alberta Canada.

10.3 Third Party Services

CleanPix shall not have any responsibility or liability to You with regard to any third party services used by You on or through Your CleanPix account Content, such as payment and e-commerce services. Any use of such third party services shall be at Your sole responsibility and liability. You acknowledge our providing a technical ability to link to such services (such as a "PayPal", "Bitcoin", "Credit Cards" button links), is offered only as part of the Services and shall not be deemed as to create any liability or responsibility for CleanPix. The Terms of Service and Privacy Policies of all third party service providers, such as PayPal, govern Your relationship with those third party service providers.

10.4 NOTICE OF CONTINUOUS SERVICE/AUTOMATIC RENEWAL

IN ORDER TO ENSURE THAT YOU DO NOT EXPERIENCE AN INTERRUPTION OR LOSS OF SERVICES, YOUR ACCOUNT SERVICE WILL CONTINUE FOLLOWING THE END OF THE SERVICE PERIOD BASED ON THE PREVIOUS PRICING AND BILLING PERIOD SET-UP OF YOUR ACCOUNT (AUTOMATIC RENEWAL). CONTINUED USE OF YOUR ACCOUNT FOLLOWING THE END OF THE SERVICE PERIOD CONSTITUTES AN AGREEMENT TO THE AUTOMATIC RENEWAL AND CONTINUED BILLING OF YOUR ACCOUNT.

ALTERNATIVELY, YOU CAN REQUEST THAT AUTOMATIC RENEWAL BE DISABLED FOR YOUR ACCOUNT. YOU MAY DISABLE AUTOMATIC RENEWAL OR CANCEL YOUR SUBSCRIPTION AT ANY TIME FROM SUCH SERVICES PRIOR TO THE AUTOMATIC RENEWAL WITH NOTICE OF AT LEAST ONE MONTH. IN SUCH EVENT, THE SERVICES SHALL BE DISCONTINUED UPON THE EXPIRATION OF THE RESPECTIVE PERIOD YOU HAVE PAID FOR AND YOU SHALL NOT HAVE ANY CLAIMS TOWARDS CLEANPIX IN RELATION TO THE DISCONTINUATION OF THE SERVICES. In the event You decide to discontinue Your account, we advise You to allocate the necessary time for You to remove Your Content from the Service prior to termination, as Your Content would be deleted upon discontinuing Your account. Backing-up Your content, data and file is, at all times, Your sole responsibility.

11. Disclosures and Notices

You agree that CleanPix can provide disclosures and notices regarding the Service to you by posting such disclosures and notices on our website, emailing them to the email address listed in your CleanPix account, or mailing them to the address listed in your CleanPix account. You also agree that electronic disclosures and notices have the same meaning and effect as if we had provided you with a paper copy. Such disclosures and notices shall be considered to be received by you within 24 hours of the time it is posted to our website or emailed to you unless we receive notice that the email was not delivered.

12. Account Suspension, Deletion for Inactivity or Non-Payment

CleanPix, acting in its sole discretion, reserves the right to suspend and delete an account and its Content based on non-activity, illegal or unlawful usage or illegal content (copyright infringement and violations of intellectual property law), or for non-payment or failure to comply with these Terms of Service.

13. Acceptable Use Policy

To help protect the availability of the Services for all users and to guard against abuse, CleanPix has established an Acceptable Use Policy.

CleanPix provides a number of tools or features that are made available for general use that do not incur additional fees when used under typical rates that CleanPix observes across the Services from time-to-time.

CleanPix reserves the right to pause or otherwise limit access to some or all Services if CleanPix determines that usage associated with You or Your account is found to be excessive or abusive.

CleanPix may offer add-on packages—including per-usage fees—where agreed upon prices and acceptable rates of use are established separately from this section of the agreement. Such agreements WILL NOT and DO NOT include allowances where CleanPix otherwise suspects or detects abuse of the Services, such as transmitting spam messages.

Please contact CleanPix Support with any questions regarding this section of the policy if you suspect performance of your account may be affected due to rate limiting or other preventative measures against abuse so that we can review the case throughly.

You expressly agree that You may only deliver content to others who have already requested it or otherwise have a genuine interest in receiving your messages or content. In any circumstances where CleanPix determines that restrictions or rate limits were applied due to actual abuse of the system, we may refuse refunds for any portion of time when the Service was made unavailable AS A RESULT OF ENFORCING OUR ACCEPTABLE USE POLICY and you agree that you will not HAVE ANY CLAIMS TOWARDS CLEANPIX IN RELATIONSHIP TO ANY DISTRUPTION OR SUSPENSION AS A RESULT of those measures.

14. Modifications to Terms of Service

CleanPix may amend the terms and conditions of these Terms of Service with notice to You as outlined in Section 11. Unless otherwise noted, amendments to these Terms of Service will take effect on the renewal of your account based on your billing cycle.

15. LIMITED WARRANTY & DISCLAIMER

15.1 CleanPix Limited Warranty

CleanPix represents and warrants that:

(a) It owns all rights, title and interest in the software needed to provide the Services. The Services will function in all material respects in accordance with the applicable specifications and documentation published by CleanPix;
(b) CleanPix's Service does not infringe any copyright or trademark rights of a third party issued or registered in Canada as of the date of this agreement;
(c) It will use reasonable measures to maintain IT security of its own systems with respect to the storage of Content and the availability of the Services.
15.2 Disclaimer of Warranties

YOU EXPRESSLY UNDERSTAND AND AGREE THAT:
(a) YOUR USE OF THE SERVICE IS AT YOUR SOLE RISK. THE SERVICE IS PROVIDED ON AN "AS IS" AND "AS AVAILABLE" BASIS. OTHER THAN THE FOREGOING LIMITED WARRANTY, CLEANPIX EXPRESSLY DISCLAIMS ALL WARRANTIES OF ANY KIND, WHETHER EXPRESS OR IMPLIED, INCLUDING, BUT NOT LIMITED TO THE IMPLIED WARRANTIES OF MERCHANTABILITY, FITNESS FOR A PARTICULAR PURPOSE AND NON-INFRINGEMENT.
(b) CLEANPIX WILL MAKE REASONABLE EFFORTS TO MAINTAIN THE SERVICE, HOWEVER, CLEANPIX IS NOT RESPONSIBLE FOR ANY DAMAGE, LOSS OF DATA, CUSTOMER INFORMATION, LOSS OF REVENUE OR PROFIT, OR OTHER HARM TO BUSINESS ARISING OUT OF DELAYS, MIS-DELIVERY OR NON DELIVERY OF INFORMATION, RESTRICTION OR LOSS OF ACCESS, BUGS OR OTHER ERRORS, UNAUTHORIZED USE DUE TO YOUR SHARING OF ACCESS TO THE SERVICE, OR OTHER INTERACTION WITH THE SERVICE. YOU ARE RESPONSIBLE FOR MAINTAINING AND BACKING-UP YOUR CONTENT AND INFORMATION THAT MAY RESIDE ON THE SERVICE.
(c) CLEANPIX DOES NOT WARRANT THAT:
(i) THE SERVICE WILL MEET YOUR SPECIFIC REQUIREMENTS,
(ii) THE SERVICE WILL BE UNINTERRUPTED, TIMELY, SECURE, OR ERROR-FREE,
(iii) THE RESULTS THAT MAY BE OBTAINED FROM THE USE OF THE SERVICE WILL BE ACCURATE OR RELIABLE. ANY MATERIAL UPLOADED OR DOWNLOADED OR OTHERWISE OBTAINED THROUGH THE USE OF THE SERVICE IS DONE AT YOUR OWN DISCRETION AND RISK AND THAT YOU WILL BE SOLELY RESPONSIBLE FOR ANY DAMAGE TO YOUR COMPUTER SYSTEM OR END USER COMPUTER SYSTEM OR LOSS OF DATA THAT RESULTS FROM THE DOWNLOAD OF ANY SUCH MATERIAL.
16. LIMITATION OF LIABILITY

16.1 Limitation of Liability

YOU EXPRESSLY UNDERSTAND AND AGREE THAT CLEANPIX SHALL NOT BE LIABLE FOR ANY DIRECT, INDIRECT, INCIDENTAL, SPECIAL, CONSEQUENTIAL OR EXEMPLARY DAMAGES, INCLUDING BUT NOT LIMITED TO, DAMAGES FOR LOSS OF PROFITS, GOODWILL, USE, DATA OR OTHER INTANGIBLE LOSSES, WHETHER ARISING UNDER BREACH OF CONTRACT, TORT (INCLUDING NEGLIGENCE), STATUTE, OR ANY OTHER LEGAL THEORY (EVEN IF CLEANPIX HAS BEEN ADVISED OF THE POSSIBILITY OF SUCH DAMAGES), INCLUDING LOSSES RESULTING FROM:

(a) THE USE OR THE INABILITY TO USE THE SERVICE,;
(b) THE COST OF PROCUREMENT OF SUBSTITUTE GOODS AND SERVICES RESULTING FROM ANY GOODS, DATA, INFORMATION OR SERVICES PURCHASED OR OBTAINED OR MESSAGES RECEIVED OR TRANSACTIONS ENTERED INTO THROUGH OR FROM THE SERVICE;
(c) UNAUTHORIZED ACCESS TO OR ALTERATION OF YOUR CONTENT, TRANSMISSIONS OR DATA;
(d) STATEMENTS OR CONDUCT OF ANY THIRD PARTY ON THE SERVICE; OR
(e) ANY OTHER MATTER RELATING TO THE SERVICE.
IN ALL SITUATIONS, SHOULD A COURT OF COMPETENT JURISDICTION DETERMINE CLEANPIX IS LIABLE TO YOU, THE LIABILITY OF CLEANPIX IS RESTRICTED TO NOT EXCEED THE AMOUNT YOU PAID CLEANPIX.

16.2 Events Beyond Our Control

Under no circumstances shall CleanPix be held liable for any delay or failure of the website and/or any of the Services and/or information on the Service directly or indirectly resulting from, arising out of, or in connection with events beyond the reasonable control of CleanPix, including, without limitation, internet failures, equipment failures, electrical power failures, strikes, labor disputes, riots civil disturbances, shortages of labor or materials, fires, floods, storms, earthquakes, explosions, acts of God, war, terrorism, governmental actions, orders of courts, tribunals or non-performance of third parties.

17. General Terms

17.1 Relationship of Parties

CleanPix and You confirm to each other these Terms of Service do not cause a joint venture, partnership, employment or other business relationship to occur. This Agreement is entered into as independent contractors.

17.2 Jurisdiction & Applicable Law

These Terms of Service shall be governed by and construed in accordance with the laws of the Province of Alberta, Canada and the federal laws applicable therein. In the event of any dispute arising under this agreement, the parties agree to submit to the jurisdiction of the courts in the Province of Alberta, Canada.

17.3 Downtime

The Services may experience temporary downtime as CleanPix performs routine maintenance or updates.

17.4 Miscellaneous

You may not assign or transfer the rights granted under these Terms of Service without CleanPix's prior written consent. CleanPix may assign these Terms of Service to a third-party. These Terms of Service constitute the entire agreement between CleanPix and You with respect to the use of the Services. Any failure to insist upon or enforce strict performance of any provision of this agreement shall not be construed as a waiver of any provision or right. If any of the terms of these Terms of Service are determined to be void, invalid or otherwise unenforceable by a court of competent jurisdiction, such determination shall not affect the remaining provisions. The parties have required that this agreement and all related documents be drawn up in English. Les parties ont demandé que cette convention ainsi que tous les documents qui s'y rattachent soient rédigés en anglais. This agreement may be agreed to by electronic acceptance.

17.5 Contact

CleanPix corporate head office is located at:
2225 15th Street S.E
Calgary Alberta Canada
T2G 3M3

Support at CleanPix:
T: 403-266-1861
E: support@cleanpix.com
Contact & Support
We would love to hear from you!
Mailing address
2225 15 ST SE
Calgary, Alberta
T2G 3M3 Canada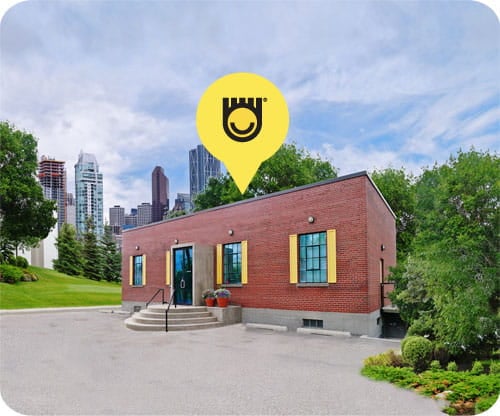 Email
Support: support@cleanpix.com
Sales: info@cleanpix.com
Call
Support: 1-866-266-1861
Office: 1-403-266-1861

Hello
Thanks for contacting us. We have received your message and will get back to you shortly.
We're sorry, but we had trouble getting your message.
Please try contacting us directly.
1-866-266-1861 | support@cleanpix.com