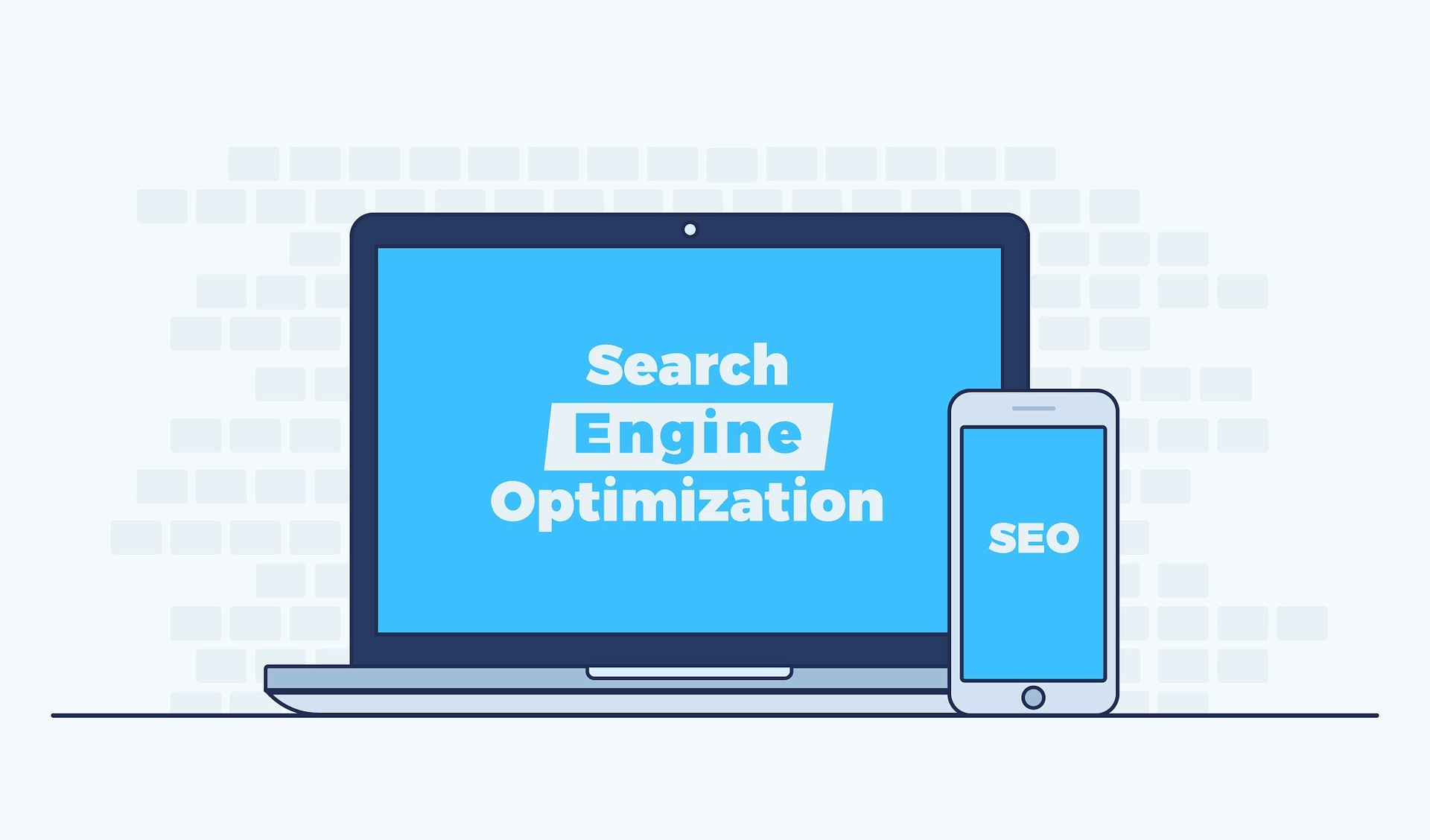 Search engine optimization (SEO) is a hot topic today. Every business wants to know how to rank higher in Google results. But for the tourism industry, SEO is arguably even more important. We're here to help you get it right!
In this SEO for tourism guide you'll learn exactly why SEO plays such a significant role, how to implement a solid SEO strategy, and a few proven tactics you can use to rank higher and drive more traffic to your site. Ready?
Why SEO Is So Important for Tourism Brands
You know that SEO is important. I mean, it must be if every marketing guru keeps talking about it, right? But let's discuss why it's so essential to your tourism brand.
SEO best practices will bring more traffic to your website. Not only that, proper SEO will bring the right kind of traffic to your website. Your company's ideal customers. The ones who are ready to purchase.
The more qualified prospects you're able to drive to your website, the more profit your business is likely to generate. That's why SEO is so vital.
But it isn't easy. Competition in the tourism industry is fierce and travelers have a plethora of options when it comes to booking their dream trips. To succeed with SEO you need a strategy. Let's talk about that.
An SEO Strategy for Your Company
Appearing on the first page of Google and benefiting from all that organic traffic doesn't happen by accident. You need a solid strategy to make it happen.
Know Your Customers
Knowing your customers — what they want, fear, aspire to be or do — is key to growing any business. Do you know yours? If not, your SEO efforts will almost certainly fall flat.
Do your homework. Talk with current customers and ask them what they love about your company. Read online forums, conduct Google searches, join social media groups related to your industry. There's a gold mine of customer information out there just waiting to be discovered.
When you have a solid idea of what your (emphasis on your customers, not anyone else's), you can build buyer personas.
A buyer persona is an archetype that represents a specific segment of your customer base. Most businesses will have multiple personas. This is a great example from Nick Inspires:
When creating your buyer persona, be sure to include both demographic information like customer age, gender, and location; and psychographic details such their dreams, fears, and challenges.
Keyword Research
When you understand the audience you're trying to reach, you can begin to assemble a list of keywords and phrases they'll likely use when browsing the internet for your kind of offerings.
Let's say you operate a small B&B in Asheville, NC. Your potential customers will be searching for information regarding a trip to the area. They'll want to know about lodging options, fun activities, top-rated restaurants. They might have some concerns, too, and look for details about the weather, dangerous wildlife, and more.
After you've brainstormed a large list of potential keywords, it's time to research each of them. You need to know how often each of these terms are searched for and how competitive (meaning how many other businesses are using these keywords as well) they are.
Keyword are generally separated into three different categories:
Head Keywords
These are usually one word searches like "Asheville". They're searched for a lot. But they're also very competitive and difficult to rank for.
Body Keywords
Body keywords are typically made up of two to three words. "Food in Asheville" is a good example. These searches tend to be more specific and receive less search volume than head keywords, but they're also less competitive.
Tail Keywords
These keywords receive the least amount of traffic. They're composed of four or more words and are very specific. They're also the easiest to rank for. For example, "Top BBQ restaurant in Asheville, NC" is a tail keyword.
We recommend you optimize your content for body and tail keywords. Doing so will give you a much better chance of ranking in search results.
Also, a tool like Keywords Everywhere will give you search volume information so you know how often people are searching for each term.
Content Marketing Best Practices
Today, content marketing and SEO go hand in hand. In order to improve your company's search engine rankings, you'll need to adopt a strategic content game plan. Here are a few best practices:
Create In-Depth Content
It takes much more time and effort to write a 2,000 word article than it does to write a quick 300 word blog post. But the additional SEO benefits are more than worth it!
Longer content (1,500 words or more) has been proven to rank higher in search engine results.
Why is this? Because, in general, in-depth articles are more informative and more useful to readers. Therefore search engines want to put them at the top of their results pages. Also, more in-depth content is much more likely to generate links.
Use Multimedia
Quality imagery, videos, charts and other forms of visual content are important to any company's SEO efforts. This is especially true in the tourism industry. Your customers want to see and be inspired by what you have to offer!
Not only can visual content rank in search results all by itself — think YouTube or the video results in Google — but it will also improve other forms of content.
Blog posts that contain videos, infographics and charts tend to see great dwell time (the average amount of time a person spends on a web page) and get more backlinks. Both of these will help your content rank higher in search results.
Write Enticing Headlines and Meta Descriptions
Your headlines and meta descriptions are very important to the success of your content and where it will rank in search engines.
For headlines, make them enticing. After writing one, read it out loud. Would it make you want to click if you were quickly scanning through Google results? If not, it's back to the drawing board. Also, be sure to include a keyword in each of your headlines.
Meta descriptions are the quick snippets of information that summarize what a web page is about. Most marketers agree, these words don't affect SEO rankings. BUT, well written descriptions can increase click-throughs, which will enable your web pages to rank higher!
With that in mind, do your best to write meta descriptions that encourage searchers to click on your content.
Repurpose Your Best Content
Have you heard of content repurposing? It's a pretty straightforward concept.
Let's say you've written a blog, which you've posted to your company website. And you know what? Your audience absolutely loved it! You've received more views, comments, and shares than any other piece your business has ever released. Congratulations!
But why not try to squeeze every last bit of juice out of that blog post? Are there any other ways you could use the information it contains and create other pieces of content?
For example, you could use your blog post as the basis for a video on the same topic. Simply set up a camera and reiterate the information. Or you could turn the piece into a SlideShare or use the most important details to create an infographic.
There are so many possibilities. And each of them will allow you to reach more people, thus improving your chances to rank in search engine results. Not to mention, repurposed content is easier to create because the research and deep thinking has already be done. Win!
Promote Your Content
One of the most common mistakes companies make when it comes to content marketing is failing to promote the pieces they've created. Most businesses operate under a "build it and they will come" mentality.
It doesn't work like that. There's just too much noise on the internet. Instead, you need to get out there and promote your brand's content!
Start simply. Does your organization have a social media presence? How about an email list? As soon as you've released a new piece of content, post on social media about it. Send your email subscribers a message. This will give your content some initial traffic.
Next, reach out to others. Did you link to any other pieces of content or quote any gurus? Let them know. There's a good chance they might tweet the link out to their followers too. You can also contact other brands in your industry about sharing your content as well.
The more people you contact, the better chance you have of getting eyeballs on your content. And more eyeballs leads to higher search engine rankings.
Build Backlinks
Backlinks are a major SEO factor and it makes sense. If other websites are linking to your content, search engines assume that it's because your work is high quality. High quality content has a much better chance of ranking.
So how do you secure backlinks? We'll be honest, it's not easy…
It starts with great content. People link to quality. Also, like we just mentioned, promotion and outreach can help generate links as well. Tell the right people about your stellar blog post or video and they just might reward you with a backlink.
It's important to note that search engines only rank websites with quality backlinks. Spammy, low grade links like those coming from quick blog comments and web directories won't improve your SEO. In fact, they may harm it.
Our Favorite Channels for SEO for Tourism
We covered a lot so far, but we're not quite finished yet! Let's cover a few of our favorite SEO for tourism channels. These are the different content avenues you should focus on to improve your company's search engine rankings.
Blogging
Blogging is a fantastic tool to improve SEO performance. Your potential customers are out there, right now, searching for information on their next trip. If your company can provide it to them, you have a great chance of winning their business!
Here are a few tips to keep in mind when writing your next blog post:
Format Your Post Correctly: Use short sentences and paragraphs. A giant block of text is intimidating to modern readers. It just looks difficult to read. And if it looks difficult, most readers won't bother.

Make Use of Subheads: Break your content up with the intelligent use of subheads. Not only will this make your blog easier to read, it will also help content scanners (those who scan rather than read information on the web) understand the important points outlined in your post. Be sure to include keywords in your subheads as long as it feels natural.

Include Bullet Points: For the same reasons listed above, use bullet points or numbered lists in your blog posts — especially for posts with a lot of data or those that outline detailed steps.
Also, really make sure the blogs you write are useful! You need to create great posts if you want it to rank in search engine results. Remember, in-depth content wins.
Finally, blogging on your company's site is great. But don't neglect guest posting opportunities as well. This tactic will allow you to showcase your brand to new audience members and earn links back to your own site.
Video Marketing
Unless you've been living under a rock for the last few years, you've witnessed the meteoric rise of video. Studies show that 85% of Americans with internet watch videos online. Your company needs to take advantage of this.
If you're completely new to video marketing, follow these quick tips:
Social Media
Social media is another important SEO channel for those in the tourism industry. Some have even said that social and tourism are a match made in heaven. We have to agree!
A strong social media presence will allow you to reach new potential customers. Did you know that "travel" is one of the most shared topics on Facebook, Twitter and Instagram? People love sharing their experiences and learning about those had by others.
Also, we tend to trust human opinions more than advertisements. If previous customers rave about your business on social, others will trust your brand more and may even spend their money with you.
Finally, social media gives your business the opportunity to interact with customers and prospects in a very authentic, real-time way. Which lends itself perfectly to customer service. Answer questions and join in on conversations. Your audience will love it!
After you connect with your audience on social media, you can work on driving them to your website. This will not only increase sales, but boost your site's SEO performance as well.
Review Sites
TripAdvisor, Trivago, and other similar sites can make or break a tourists decision to book with your company. Your brand needs to pay special attention to what customers have to say on these review sites.
For one thing, you'll be able to learn A LOT about your target audience. What did they love about their experience with your company? What could have been better? Knowing the answers to these questions will allow you to optimize for the future.
It's also important to respond to comments left on review sites. This will show prospects that you care and are authentic, not just "some business."
Let's address poor reviews. Eventually your business will receive one. But more important than the bad review is the way your company handles it. In all your interactions with reviewers, be courteous and polite.
If a customer didn't enjoy their experience with your organization, apologize and confirm that your team is working to remedy the situation for the future.
If a customer flat out lies on a review site, we recommend you defend your business in a professional manner. Simply state the facts as they happened and set the record straight.
Boost Your SEO Results
There you have it, our complete guide on SEO for tourism. It's a big topic and successfully ranking in search engine results will take time and dedication. But you now have the tools to get there!

You need to start with a strategy. That means understanding your unique customer base and researching the keywords and phrases they use. You then need to create in-depth content that your potential customers will find useful.

Whether you're writing blog posts, filming videos, or engaging on social media, great content is the key to successful SEO marketing. Now get out there and crush it!

– Jacob Thomas