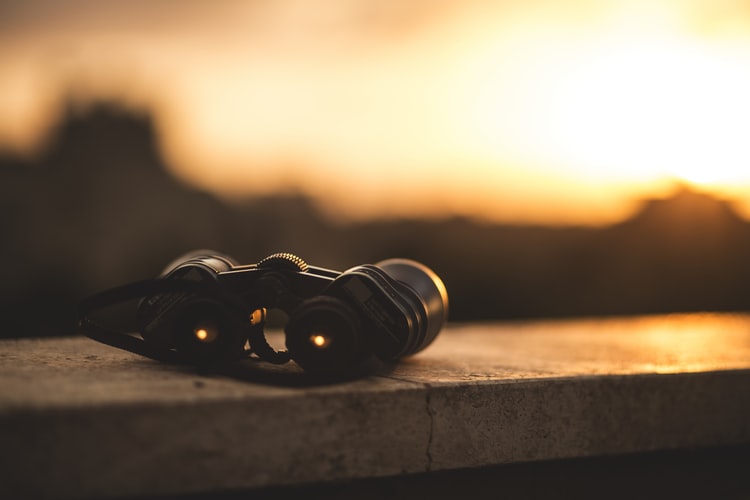 To succeed at content marketing in 2019 and beyond, you need more than well-written blog posts, catchy ad copy, and a library of helpful ebooks. You need visual content that engages your audience and helps take these text-based marketing assets to the next level.
In this article, we'll look at what visual content marketing is and why it's so important. Then we'll teach you how to craft a visual content marketing strategy in five easy steps.
Why is Visual Content Marketing Important?
Before we answer that question, let's quickly define what visual content marketing is. According to BIG Brand System, visual content marketing refers to:
"Using images to convey valuable information in an engaging visual format. The purpose? To attract people to your website, your cause, your offers."
But why is visual marketing so important? Take a look at these statistics and you'll see:
In general, people only remember 10% of what they hear. But when an image accompanies the same information, 65% of it is retained.
70% of YouTube users frequent the site looking for help with a problem they're having at work, at school, or with a hobby.
The word "video", when used in an email subject line, can boost open rates by 19% and click-through rates by 65%
Infographics have been proven to boost web traffic by as much as 12%.
Tweets that contain images receive 150% more retweets than those without. And Facebook posts with images see 2.3x more engagement.
The message is clear: visual content is the future. If your company doesn't have a visual content marketing strategy in place, it will fall behind. Fortunately, we're here to help you in this area!
Popular Types of Visual Content
As we've just seen, visual content marketing is important. But what kinds of visual content should your company be creating and publishing? We can't answer that question for you, unfortunately because every business is different.
But we can share seven popular types of visual content that you can use:
Images: Let's start with the most basic form of visual content: images. By including pictures in your social media posts, blogs, and other pieces of content, you'll be able to grab and hold your target market's attention better than if you just used plain text.
Videos: Video marketing has exploded in popularity over the past few years. We're not surprised. It's a highly engaging form of content and allows brands to "say" more in less time and build better relationships with audience members.
GIFs: If you're not familiar with them, GIFs are simply a series of images or audio-less video clips set to loop. GIFs are an important visual content type because they're highly shareable and have a great chance of going viral.
Infographics: When it comes to B2B marketing especially, infographics are a popular visual content type because they allow creators to convey complex statistics and information quickly. They're also fun to look at when well-designed.
Memes: Memes are another highly shareable visual content type and give brands a fantastic opportunity to go viral. In general, memes should be humorous so make sure that they fit your visual content marketing strategy before using them.
Quotes: Peruse through just about any social media network and you'll undoubtedly see a few quotes posted here and there. Why? Because people love them! Quotes can inspire us, make us laugh, and help us relate with other people and brands.
Presentations: Lastly, we have presentations. Your company can use sites like SlideShare to distribute engaging presentations that educate audience members on specific topics. Like infographics, presentations are more common in B2B than B2C.
Your visual content marketing strategy may call for more than the seven kinds of content listed above. But these examples are a great place to start!
5 Steps to a Visual Content Marketing Strategy
Now that we understand the importance of visual content marketing, let's talk about how to craft a winning strategy that propels your business forward. Just follow these five steps:
1. Know Your Objective
Like so many other things in business and in life, visual content marketing success begins with clear goals and objectives. What are you hoping to achieve with visual content? A boost in website traffic? Better engagement? More sales?
The goals you have will be one of the main determining factors regarding the kind of visual content your company creates and publishes.
Your goal will also help you decide the frequency with which to publish visuals. For example, if you want to boost website traffic, you might commit to posting a new infographic every week. That way your constantly have new visuals for web users to consume.
2. Understand Your Brand
Before you start crafting visual content, you should also have a solid understanding of your company's brand. This will help you create the right content that properly represents your organization and connects with its target market.
For instance, a company that sells medical devices for terminally ill patients might not want to use humorous memes to promote itself. This tactic just wouldn't be appropriate.
But your visual content marketing strategy needs to extend deeper than the kind of content you create and publish. You also need to consider your organization's logo, color scheme, the fonts it uses on a regular basis, and the brand personality you want to convey.
If your company is new, it will be easy to adjust these things if need be. If your company is well-established, it may be difficult, if not impossible to change your logo and colors.
At the very least, we suggest creating a brand style guide that clarifies the intricacies of your branding for all to see. That way your team can make sure your brand is always consistent and portrayed accurately.
3. Choose Your Visual Content Types
At this point, you know your objectives regarding visual content marketing and have a firm understanding of your brand. The next step is to use this knowledge to choose the right visual content types.
As mentioned earlier, there are many different kinds of visual content. You company could create and publish images, videos, GIFs, memes… the list goes on. But just because your company can create these things doesn't mean it should.
You need to select visual content types that will help you achieve your goals, make sense with your company's unique branding, and will connect with your target market.
If your audience prefers watching videos to reading blog posts, dust off the camera and start shooting. If your company has a light-hearted vibe, craft a few funny memes and publish them on social media or your blog.
The question isn't "What visual content marketing assets are best?" It's, "Which visual content marketing assets are right for my brand."
4. Select the Right Distribution Channels
Next, put some thought into how you'll distribute your visual content once it's created. There are plenty of avenues available including every social media network, your company's website and blog, its email list, and various forums and user groups related to your industry.
The channels you choose will largely be dictated by your audience. Where do they hang out online? Do they read blog posts? Do they follow your organization on Instagram and/or Pinterest? Maybe there are specific discussion boards or subreddits that they follow.
When you know where you audience is, you can create visual content for those distribution channels and reach them where they are.
The other thing you need to realize is that certain content types work better on specific distribution channels. For example, infographics look great on websites and on Pinterest, where vertical layouts perform really well.
Whichever distribution channels you choose to utilize for each piece of visual content, make sure you maintain branding consistency. Though the kind of content might change from platform to platform, the general feel and vibe shouldn't.
5. Measure Your Results
Lastly, you need to measure your results to determine if your visual content marketing strategy is working or not. How can you do this for your organization? By comparing your objectives to your outcomes over a period of time.
Are the visual content pieces you're publishing helping you get closer to your goals? If not, you should adjust your approach.
So look at things like views, likes, shares, conversions, and other metrics that pertain to your company's specific objectives. Then allow yourself to experiment and try to get better results. No visual content marketing strategy is perfect from the beginning. You need to work at it.
Win at Visual Content Marketing
Visual content marketing is the future. If your company isn't creating and publishing images, videos, infographics, and other visual marketing materials on a regular basis, it's likely falling behind its competition.
Fortunately, you now have a game plan to win at visual content marketing! Just follow the five simple steps we outlined in this article:
Know Your Objective
Understand Your Brand
Choose Your Visual Content Types
Select the Right Distribution Channels
Measure Your Results
What do you do with all those visual content marketing assets once they've been created and distributed? Hopefully you have a central location to store and organize them in! If not, we recommend CleanPix. Our platform is intuitive, powerful, and loved by our many users.

Give CleanPix a try today for free for 14 days and see how quickly it can boost your productivity and improve your workflow.

– Jacob Thomas