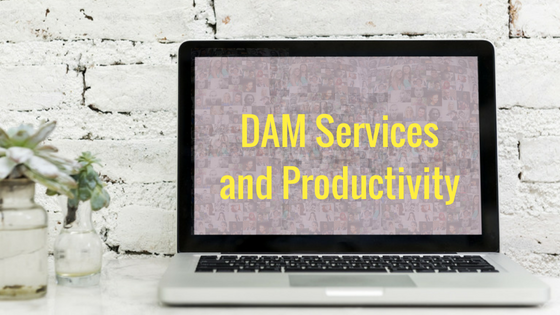 In our "microwave" society where everything should have been done yesterday, we're all constantly searching for the next great productivity hack. Something that will help us get more done in less time so we can really begin to chip away at our ever growing to-do lists.
And a whole host of technological innovations have sprung up to assist us on our productivity quests. Digital asset management (DAM) services are one of them.
Designed specifically for marketing and PR professionals, DAM services aim to increase user productivity by providing a centralized cloud-system for companies to store, organize and distribute their large libraries of visual content such as high-res photos and b-roll video footage.
In the past, we've made bold claims that our DAM service, CleanPix, can save marketing and PR teams up to 15 hours a week or more! In this post, we'll explore these claims,explain why they're accurate and how you can use DAM to achieve these kinds of results as well. But first:
What We Mean by "Digital Asset Management"
Digital asset management is a vague term and can literally be applied to any system — purchased or self-made — that helps you better manage the numerous digital assets in your company's media library.
The options range from specific folders on computer hard drives, to free and/or inexpensive digital file lockers (DFLs) like Dropbox and Google Drive, to dedicated DAM services such as CleanPix.
The system you choose to manage your media library will largely depend on the amount of files under your control, what you're hoping the system will help you achieve, and your budget.
But for the sake of this article, we're going to focus on how a true, dedicated DAM service can make you more productive and save you and your team a significant amount of time each week. Ready?
DAM Productivity Analyzed
Digital asset management services claim to assist users and increase their productivity in many different ways. In this article, we'll focus on three main, time-saving features: discoverability, public-facing galleries and automatic file formatting.
Discoverability Features
One of the biggest productivity advantages a true DAM service will give you is the increased level of asset discoverability.
How many files do you currently have in your media library? Hundred? Thousands? Tens of thousands? The need for visual marketing content has exploded in recent years and most marketing teams need to store large amounts of photos, logos, b-roll footage and more.
But without the proper tools, searching through these files can be incredibly tedious and time-consuming. That's where DAM services come in.
DAMs are centralized systems that are made to increase discoverability through robustorganization capabilities and intuitive search options.
For example, inside a DAM like CleanPix, users are offered extensive meta tagging capabilities so that admins can organize and store their files in the way that most closely aligns with their preferred workflow.
Assets are also displayed on a highly scannable, visual grid. This makes locating the right file easier and can be done in much less time.
If you manage a large media library, then the discoverability features of most DAM services will absolutely make you and your team more productive.
Galleries
Galleries, also known as user portals, are public-facing asset libraries that can be self-serviced by end users.
For example, say you're on the marketing team for a chain of budget friendly hotels. Multiple times a day, travel bloggers, newspaper journalists and other media folk contact your department requesting files (pictures, the hotel logo, etc.) to add to their story.
All of these requests must be fielded and handled appropriately. It's free press for your chain of hotels after all! But locating the correct files, ensuring they're in the right format, and sending them off to every media professional wanting to write an article about your business is time-consuming.
Instead, you could set up a gallery and let media professionals browse through your public library of assets. They can then choose the ones the want and request permission to use them. All you have to do at that point is approve or deny each request.
Your galleries can be fitted with:
Management Rights: In order to comply with laws and avoid lawsuits, credit to the creator of each asset (like photographers, designers, writers, etc.) must be given.When set up properly, every asset in a public-facing gallery will include management rights.
Access Controls: Are there some assets in your media library that you'd like to stay private? Public galleries only contain the files you want. Meaning the public will only have access to the exact files you specify. The rest will be contained in your private media library.
Expiration Dates: Perhaps you have certain files in your library that should only appear in public-facing galleries for a finite period of time. Simply set an expirationdate and said files will disappear from the gallery when the date is reached.
Galleries inside DAM services make the distribution of files much, much easier and will save your marketing and PR teams countless hours when used.
Automatic File Formatting
Depending on what you (or those making requests from your public gallery) want to do with the assets in your media library, you may need to convert and store each of your files in multiple formats.
Again, this is a process that eats up more of your valuable time each week. Media professional "A" may need a standard .jpg photo of your logo to add to his blog post about your hotel. But media professional "B" might want the same logo in .eps for a more visual magazine article.
A DAM like CleanPix will automatically convert every file you upload into multiple file formats so that you always have the exact file you need, right when you need it. Admins no longer have to convert files themselves, saving them time and allowing them to focus on other important business building tasks.
Increase Productivity with a DAM Service
Can a digital asset management service really make you (and your team) more productive? The answer is yes. In fact, our research shows that up to 15 hours a week or more can be saved using a DAM like CleanPix!

For marketing and PR professionals who manage large media libraries, the discoverability features, public-facing galleries, and automatic file formatting capabilities included with most DAM services are legitimate time-saving tools and definitely worth a serious look.

Try CleanPix for free today and see for yourself how much time you can save when all your assets are easily organized inside our system and ready for quick distribution.

– Jacob Thomas