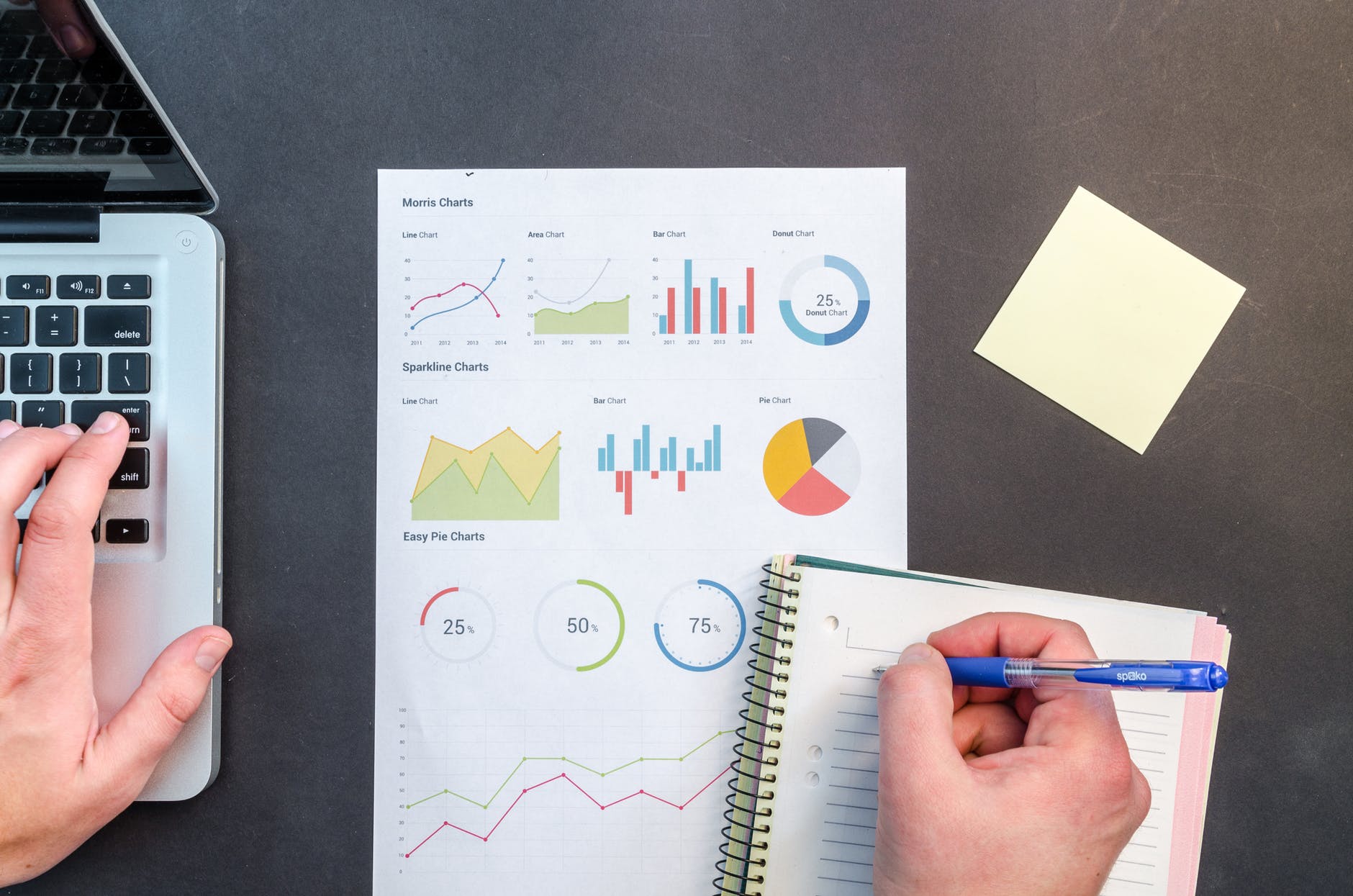 What does almost every company — no matter what industry it's in or the kind products it sells — want more of? The answer is sales. But wanting more sales and actually generating more sales are two completely different things.
In this article, we'll take a look at sales enablement content, AKA your secret weapon in the ongoing battle to sell more of your company's products and/or services to its target market.
We'll teach you what sales enablement content is, why it's beneficial, and how to both create and use your own sales enablement content to propel your company forward. Sound like a plan? Then let's jump right in and get started!
What is Sales Enablement Content?
Let's start with a definition from Kapost:
"Sales enablement content is content that sales reps can use throughout the selling process."
Sales enablement content is simply the materials you and your sales team use to turn new leads into paying customers. Easy enough, right? Now let's talk about the three main benefits of sales enablement content.
3 Benefits of Sales Enablement Content
There are many benefits to having and using sales enablement content, but we don't have time to explore all of them. Instead, we'll focus on the top three:
More Revenue
Let's start with the most obvious benefit of sales enablement content, more revenue. If your sales team is adequately equipped to make sales, they'll do so more consistently, which will lead to higher revenue numbers for your company.
It's really simple: make sure your team has the sales enablement content they need, then let them do what they were hired to do and watch more sales roll in.
Faster Deals
Sales enablement content won't just help your company make more sales, it will help it make them faster than ever before. When your sales team has uninhibited access to quality data and materials, they'll be able to relate this important information to prospects in a timely manner.
Studies show that the average salesperson spends 43 hours a month looking for information. Imagine how much more productive they'll be when the content they need is always on hand!
Better Departmental Alignment
Sales enablement content is generally most effective when it's created using input from sales, marketing, and customer support teams. Each of these departments have unique insights that can benefit the selling process. It would behoove you to take advantage of them.
Also, it's known that companies achieve more success when each of their departments are aligned. Collaborating on sales enablement content can help with this process.
How to Create and Use Your Own Sales Enablement Content
Now that we have a shared understanding of what sales enablement content is and why it's important, let's talk about how to create it for your company. Follow these five steps and you'll be able to enjoy all the benefits of effective sales enablement content:
1. Understand Your Ideal Customer
You can't create effective sales enablement content without first understanding who your ideal customers are and the problems they're trying to overcome. That's why the first step in this beginner's guide is to research and learn about your audience.
Once you have a solid understanding of them, assimilate your findings into buyer personas, i.e. fictional characters that represent specific segments of your target market.
A proper buyer persona will include demographic information like gender, age, occupation, and income level, as well as psychographic details like goals, fears, and daily challenges. All of these details will help you better understand your ideal customers and allow you to better serve them, thus boosting the number of sales you'll be able to make.
2. Audit Your Current Content
In all likelihood, your company already has a library of content that can be mined for sales enablement purposes. You'll want to look for any materials — blog posts, case studies, ebooks, FAQ pages, etc. that address common questions your prospects tend to have.
Make sure you consult both the sales and support teams during this content auditing process.
Since salesfolk sell to your target market and support professionals deal with customer issues on a daily basis, these two groups will have a very good idea of the main questions and concerns your ideal customers wrestle with.
Not every piece of content your company owns will work for sales enablement. Some of them might work well, but only after a few rounds of tweaking and revisions. Find the pieces that you can use, modify them if needed, and leave the rest for other company initiatives.
3. Create New Sales Enablement Content
Now that you've taken the time to look at the sales enablement content your company already owns, you can begin to fill in the gaps by creating new pieces that your ideal customers will find valuable. Here are a few effective content types to add to your collection:
Case Studies: A case study is a short story about how a specific client or customer used a specific product or service to achieve better results than they had previously enjoyed. Case studies can be thought of as in-depth reviews or testimonials.
Whitepapers: A whitepaper, sometimes referred to as an ebook, is a detailed document that dives deep into a specific workflow, methodology, or product use case. For example, a whitepaper could be used to teach potential customers how a certain product is used.
One Sheets: A one sheet is all about your product or service and describes its unique features and benefits. Oftentimes these documents will include eye-catching stats to help sell potential customers on the effectiveness of certain solutions.
Videos: Your ideal customers want to see things, not just read about them. That's why video sales enablement content can be so effective. You can create video case studies, explainer videos, product tutorials, and more.
Always remember, the kind of content you create and use should be determined by your unique target audience. Would they rather read whitepapers or watch videos? What part of the sales process do they tend to get hung up on?
Use the answers to these questions (and others like them) to inform your sales enablement content creation efforts.
4. Map Your Content to the Buyer's Journey
At this point, you have a solid understanding of your ideal customer and a collection of sales enablement content at your disposal. Before you start distributing it to prospects, you'll want to map it to the buyer's journey. That way every prospect gets the content they need when they need it.
If you're not familiar with the buyer's journey, it's composed of three main stages:
Awareness: In the awareness stage, a prospect begins to realize they have a problem that needs to be fixed or an opportunity they can take advantage of. So they start to conduct research to learn more about their problem or opportunity.
Consideration: When a prospect reaches the consideration stage, they understand the problem or opportunity before them and are committed to researching every available avenue to fix or take advantage of it.
Decision: The decision stage is reached when a prospect has decided on a course of action to solve their problem or take advantage of their opportunity. They are now just researching various solutions to help them before making a purchase.
Here's the thing: different pieces of sales enablement are better suited to different stages of the buyer's journey. For example, case studies work well in both the consideration and decision stages. One sheets, on the other hand, are better saved for just the decision stage.
5. Distribute and Optimize Your Efforts
Once your sales enablement content is found and/or created, all that's left to do is distribute it to your prospects at the right time. Hopefully, if you've created effective case studies, whitepapers, and other materials, you'll start to see an uptick in sales!
But don't worry if your sales process doesn't explode right away. It may take time to really hone in on the perfect sales enablement content and the best distribution methods.
It's important that you continually analyze your sales enablement efforts. After all, if you don't analyze them, you won't be able to optimize them. And an unoptimized sales enablement strategy doesn't benefit anyone.
So commit to analyzing and optimizing your sales enablement content and we're confident you'll start to see better results than you were able to achieve before.
Meet Sales Goals With Sales Enablement Content
Effective sales enablement content will allow your company to generate more revenue, make deals faster, and better align its various departments. After reading this beginner's guide, you now know how to create content that consistently enables sales. Just remember our five steps:
Understand Your Ideal Customer
Audit Your Current Content
Create New Sales Enablement Content
Map Your Content to the Buyer's Journey
Distribute and Optimize Your Efforts
Follow these five simple steps and you'll be able to create effective sales enablement content that propels your company forward. Good luck!
—
Looking for a convenient way to store, organize, and distribute your library of sales enablement content? Your search is over! The CleanPix digital asset management platform is powerful, intuitive, and loved by its many users. Try CleanPix today for free and see for yourself.