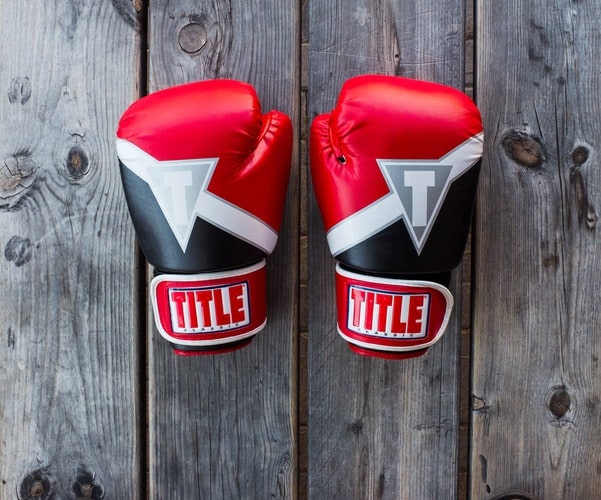 If you control your organization's media library, you've probably wondered if you're using the right tools to store and organize files. There are A LOT of different options out there. One of the most popular is Dropbox, but is it the right tool for your needs.
In this quick guide, we'll take a look at both CleanPix and Dropbox to help you decide whether your organization should invest in a full featured DAM or an affordable cloud storage system. Let's dive in and get started!
The Inside Scoop on CleanPix
Let's start here: what's CleanPix?
CleanPix is a fully functional digital asset management system that makes it incredibly easy to upload, organize, find, and distribute your digital brand media such as photography, video, logos and more.
Think of CleanPix as a single source of truth for your media library. Each person within your organization can be granted varying levels of access to our service and will be able to see which assets are available, how they should be used, and which stage in the asset lifecycle they are in. This level of clarity greatly improves team productivity!
CleanPix also comes with many handy features such as:
Automatic File Formatting
Once an asset has been uploaded to CleanPix, our software will automatically convert it to multiple formats. That way you always have exactly the right file when you need it!
A Robust Tagging System
Assets inside CleanPix are organized via tags which allows users to discover assets quicker. Rather than digging through a series of crowded folders, CleanPix users simply navigate to the search box and type in a keyword or two to easily find a desired file.
Easy Distribution Options
Have you ever tried to share large files via email? If so, you know that it can be unreliable. CleanPix solves this problem by giving users two easy sharing options: download links and public-facing galleries.
A download link is a simple link that allows recipients to access and download specific files. Download links are easily emailed, sent in Slack chats, or even shared on social media.
A public-facing gallery, sometimes known in the industry as a brand portal, is a collection of assets that CleanPix users can make available for public viewing. Links to said galleries can be sent to third-parties such as media professionals or clients to be easily browsed. When a specific file is desired, the third party simply requests access. When access has been granted, they'll be able to download the asset in their own time.
Secure Control Permissions
Finally, CleanPix makes it incredibly easy to protect your organization's assets with control permissions. Grant senior level employees complete access to your files while restricting the access of junior level workers.
Or send one-time access codes with expiry dates to members outside your organization. You can even require your users to agree to a customized license agreement before downloading files. With CleanPix, your organizational assets are always secure!
All About Dropbox
What about Dropbox? This incredibly popular software has plenty of its own potential use cases and nifty features. If you're not familiar with it, Dropbox is a cloud storage service. Files can be uploaded to it and accessed at a later date via any internet capable device.
Here are a few Dropbox benefits and features you should be aware of:
Affordability
Dropbox is really affordable, especially when compared to a full DAM service like CleanPix. How affordable? Basic functionality and limited storage space can be accessed for free. After that, plans start at $10 a month and go up from there depending on the features you need and the number of users you have.
It should be noted that this affordability does come at a price: Dropbox has a lot fewer features than DAMs like CleanPix and isn't always the best option for every task. But for organizations with tight budgets, the low-cost plans that Dropbox offers are definitely enticing.
Automatic Backups
Dropbox also has an awesome automatic backup feature. As soon as you upload an asset to Dropbox, the software backs it up so that you never have to worry about your files disappearing into thin air. Talk about peace of mind!
Even when you do hit the delete button, your assets aren't completely gone. They can easily be recovered without any technical assistance from the Dropbox team.
Many Integrations
Last but not least, Dropbox integrates seamlessly with a whole host of other popular applications. Do you regularly use Microsoft 365 and Slack? What about Salesforce, Adobe, and Google Cloud? Dropbox has handy integrations for each of these tools — a definite plus.
So which tool, CleanPix or Dropbox is the better fit for your organization? We'll explore that question in detail in the next section!
Which Service Should You Choose?
The first thing to realize when attempting to determine which service might be right for your company is that both can be very useful to you. This doesn't need to be a competition! CleanPix and Dropbox are two different tools that were created for two different purposes.
The goal of this article is to help you decide how CleanPix or Dropbox (or both!) can meet your specific organization's needs.
With that in mind, we suggest you ask yourself the following four questions to help you choose the right tool(s) for you:
1. How Many Assets Does Your Organization Have?
This is the first question you need to answer for your organization. Luckily, it's a super easy one! Simply access your current media library to discover the number of assets you currently have.
If it's a large amount — a couple hundred or more — then you'll definitely benefit from a fully-featured DAM like CleanPix. You and your team will save a lot of time locating assets with our system's tagging system. You'll also have more sending options too.
But if your organization only has a few dozen assets to its name, there's not much point in investing in DAM. A super affordable Dropbox account should be just fine.
2. How Many Users Need Access to Files?
What about users? Are you and a couple colleagues the only ones who need access to your organization's media library? If your user base is small and completely internal (meaning you hardly ever send assets to external partners) Dropbox alone might work well for you.
CleanPix is a good fit, though, for organizations who have many users. Not only does our software have more advanced features that can better accommodate larger user bases, but it also has a flat-rate pricing structure. Since many Dropbox plans charge per user, companies with a large user base may end up paying a significant sum to use Dropbox.
3. What Kind of Permissions Does Your Organization Require?
If your organization needs any kind of detailed permissions features, CleanPix is the clear winner. Dropbox users only have access to "view" and "upload, edit, and delete" privileges. Meanwhile, CleanPix offers various levels of asset permissions, access codes, expiry dates, and even customized license agreements, as mentioned above.
4. Does Your Team Spend Too Long Searching for Assets?
At the end of the day, this is the most important question you need to answer for your organization.
If your team is constantly spending 15 minutes or more searching for specific files, something needs to change. And because DAM services offer quicker asset relocation, we suggest investing in a service like CleanPix rather than Dropbox. In fact, our software has been proven to make teams more productive and save them 15 hours or more a week!
But if you don't find yourself digging through multiple folders looking for files on a regular basis, Dropbox is probably the perfect option for your organization.
Settling the CleanPix vs Dropbox Debate
So which is it, CleanPix or Dropbox? Your answer to that question really comes down to how you plan to use the tool.
For companies with large media libraries and many users — especially those who already spend too much time searching for files and need access to advanced control permissions — we suggest exploring CleanPix. Our tool will give you the functionality you need and help you significantly boost productivity levels.
But if your organization doesn't have a lot of files in its media library and only one or two people need to access them, we suggest Dropbox because your organization really isn't in a position to take advantage of CleanPix' advanced functionality.
Whichever software you choose to use, we hope this guide has been helpful to you! If you do decide that CleanPix is the kind of software that your organization needs, we encourage you to try it for free for 30 days. You'll get access to all of our top features and will be able to tell, first hand, if it's a tool you're comfortable investing in. We're confident it will be!